On the Other Side of the Night
May this read bring you a dash of hope in a dark hour.
for everyone who has ever imagined
piloting a spaceship,
riding a dinosaur or a dragon,
or dreamed of a solarpunk city,
this book is for you
The book is available here in a Kindle ebook (MOBI) edition. Looking for a non-digital format?

Paperback: You can order a printed edition at Amazon or on Bookshop (which supports independent bookstores). Or try ordering through your local independent bookstore. ISBN 978-1732086999.
Prefer to order the kindle edition from Amazon rather than here? Here you go.
"From ancient texts to classic literature, through The Lord of the Rings to pop culture, Stant Litore's The Other Side of the Night presents a compelling case for the vital role of science fiction, fantasy, and storytelling. I consumed his erudite book with joy and finished it by turning to the first page to read again." - James van Pelt, author of Pandora's Gun
What It's About
"We are enduring the long night. Our people are ill and dying of a new disease. Our societies, at home and abroad, are beset by fascism—a shadow that, like Sauron's in Mordor, has found new opportunity to take shape and grow again. Climate change sends devastating heat waves, forest fires, and hurricanes to our shores. At every hour, faces on television and voices on Twitter are telling us to fear, fear, fear, like the drumbeat of our heart going too fast. Tragically, because death or extinction is too terrifying, because disease and ecological disaster are too frightful, we turn our fears on each other instead. Those others, they are what we must fear, our leaders and too many of our storytellers insist. We are being asked to accept small-minded stories that make our hearts smaller, when we are in most need of larger stories that make our hearts bigger.
"When this time passes, if we strive only to 'go back' to how things were, to the injustices and unsustainable complacency that constricted our society before the pandemic, then we will be the most pitiable of fools. This is a time to imagine better, improbable, impossible futures. How we make it through this long night together will be dependent on the stories we tell and the stories we are willing to hear, as we face each other across the fire with our backs to the long dark. There are gifts of hope tucked inside these tales like trinkets or treasures tucked inside nested Russian dolls. Here, I'll show you what I mean. Come closer to the fire. Let's talk." - Stant Litore
Praise for Stant Litore's Previous Titles:
"Stant Litore may be SF's premier poet of loneliness." - Jason Kirk, author of Reverb
"Litore's passion for well-crafted sci-fi comes through in every chapter." – S.G. Redling, author of Flowertown and Damocles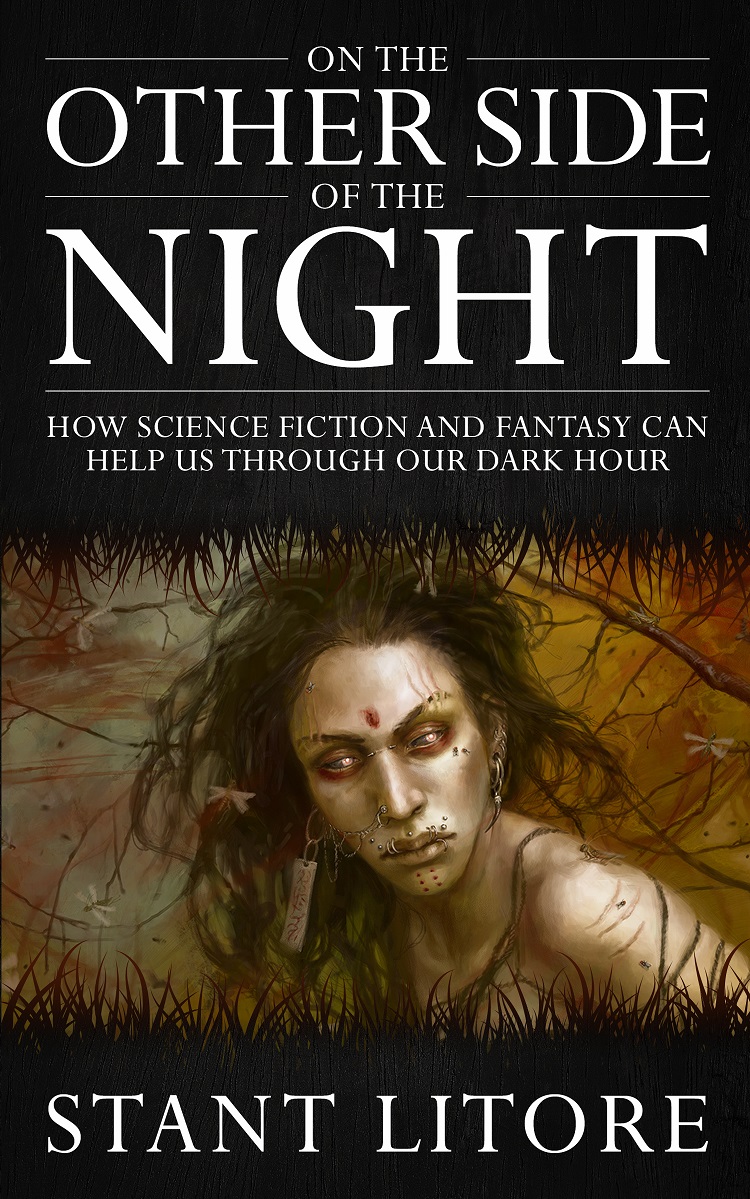 Upon purchase, you will be able to download a MOBI ebook file, suitable for reading on a Kindle or via a kindle app on your tablet or preferred device. Please tip the author - show that you want more books like this!

Purchase
In order to download this ebook you must purchase it at or above the minimum price of $6.99 USD. You will get access to the following files:
On+the+Other+Side+of+the+Night.mobi
7 MB